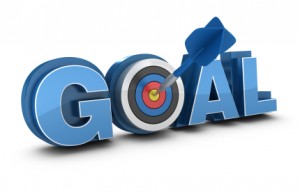 How to set smart goals?
Do you know what sets successful people apart from others?
Do you know why you are always struggling while others get everything that they want?
Do you want to live the life of your dreams but don't know how?
Are you lost, stuck or feel hopeless?
The answer to these questions is Goal setting! Goal setting is very powerful and all successful people set short, medium and long term goals. I have designed a Coaching programme called 'The power of Goal Setting' to enable my clients to gain clarity, focus, commitment and momentum to succeed.
Do you actually know what you want?
Too many people don't know what they want…. they don't want to be in a boring job, they don't want to be depressed, they don't want to be broke, they don't want to be sad, they don't want to be stuck in an unhappy relationship and the list goes on. But when I ask my clients what exactly they want, they struggle to give me an answer. Having clarity is the first step to getting what you want. Once you have clarity, I will help you to feel certain that your goals are aligned to your values and your ecology. The next step is getting focused. Having laser focus will enable you to get committed and take action towards achieving your goals. As a coach, I will not only help take you from where you are now to where you want to be but I will also inspire, motivate and support you along your journey.
Are you ready to turn your dreams into goals and your goals into reality?
So what is the difference between a goal and a dream? A dream is just a wish whereas a goal is a dream with a deadline and it is SMART. As your coach, I will help you set smart goals by making sure they are
Specific,
Measurable,
Achievable,
Realistic and
Timed
We will also break down every large goal into measurable chunks, then focus on achieving each part on a deadline. Everyday, you will be moving forward and getting closer to your goal!
I will help you identify your blocks, limiting beliefs, limiting decisions. We can work on removing your negative emotions. I will also provide you with insights and direction on how you can take charge in all areas of your life.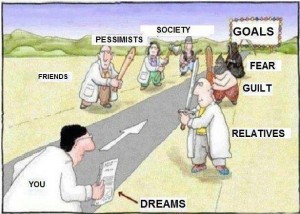 Do you want 2015 to be an empowering year for you?
What do you really want to be, have and do?
Do you want more money, success, happiness, and love?
Do you have a burning desire to achieve?
What have you always wanted to do?
What is your key to success?
As you think about these questions, you might get overwhelmed, you might find it impossible to realise your dream. But with a coach to help, support, encourage and motivate you, you can have the tools and skills to turn your life around.
Call me now to find out about my 'Power of Goal setting' coaching program and get ready to transform your life. When you join my program, I will provide you with a list free resources, so you can start on your exciting journey straightaway.
By developing the habits of persistence, self discipline and commitment, you will create the momentum you need to overcome any challenges that might arise. I will provide you with the tools and techniques you require to learn, grow and become the person you always wanted to be.
If your excuse for not taking action today is lack of time, money or energy, think how 2014 and the rest of your life will be. Henry Ford was right in saying
If you always do what you have always done, you will always get what you always got!
Do something different and change your life now.
In a nutshell, in my 'Power of Goal Setting' programme you will learn to
• Get clarity on exactly you want
• Determine your true goals
• Chunk your goals into manageable sizes
• Have a positive mindset
• Clarify your values
• Take charge of your life
• Analyse your beliefs
• Eliminate roadblocks
• Make an action plan
• Get committed
• Create momentum by doing something everyday
• Develop a can do attitude
• Never give up when faced with challenges
• Time Management
'Successful people are intensely goal driven'- Brian Tracy
Whilst this program follows a format, I recognise that everybody is different and I tailor each session according to your own specific needs. It is not a one size fits all approach.
Contact me now and let me help you achieve your goals.